The Special Committee on Ethics
Special Committees Special committees are installed and operated temporarily under the decision of the general meeting when investigations on special matters or matters related to multiple standing committees are required. Special committees must submit progress reports to the general meeting until the set period ends and the special committees continue to exist until relevant agendas are settled by the general meeting.
The Special Committee on Ethics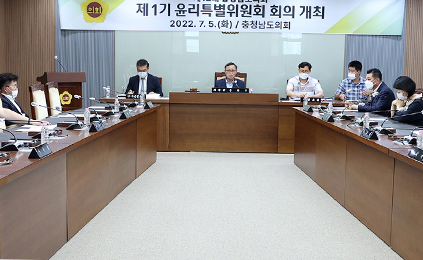 The Special Committee on Ethics was organized to deliberate on potential violations of the duty of dignity by council members, moral qualifications of council members and the matters related to disciplinary actions and qualifications so as to ensure all council members abide by the ethical code of conduct and the rules on ethics upholding their honor and prestige and perform their job diligently in a way to enhancing the welfare of residents and advancing council operations.
Matters Concerned
Deliberation of matters related to ethical evaluations and disciplinary actions on council members (Term: 1 year)
Number of Members