Standing Committees Each standing committee deliberates agendas and petitions under their jurisdiction.
Chairs of standing committees are elected at the general meeting in the same process as the election of the council chair. Committee members are recommended by the council chair and appointed by the decision of the general meeting. All council members except the council chair are members of standing committees and their term is 2 years.
Education Committee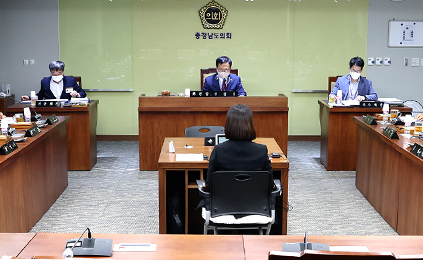 The Education Committee oversees matters under the responsibility of Chungcheongnam-do Office of Education. It is focused on bringing changes and innovation to educational environment of Chungcheongnam-do, developing quality public education infrastructure and promoting individual learning abilities and skills.
Matters Concerned
Number of Members